Alfa Laval is a Swedish company, founded in 1883 and works within a wide variety of fields. Together with Semcon, we create a new HMI desing for one of Alfa Laval's marine separators. The existing controls were using analog input and Alfa Laval wanted a pilot project for digitalisation that could then be used for all of their separators. We were tasked with making the look and feel for the visual aspect of the HMI, following Alfa Laval's existing visual identity.

In collaboration with Semcon, Gothenburg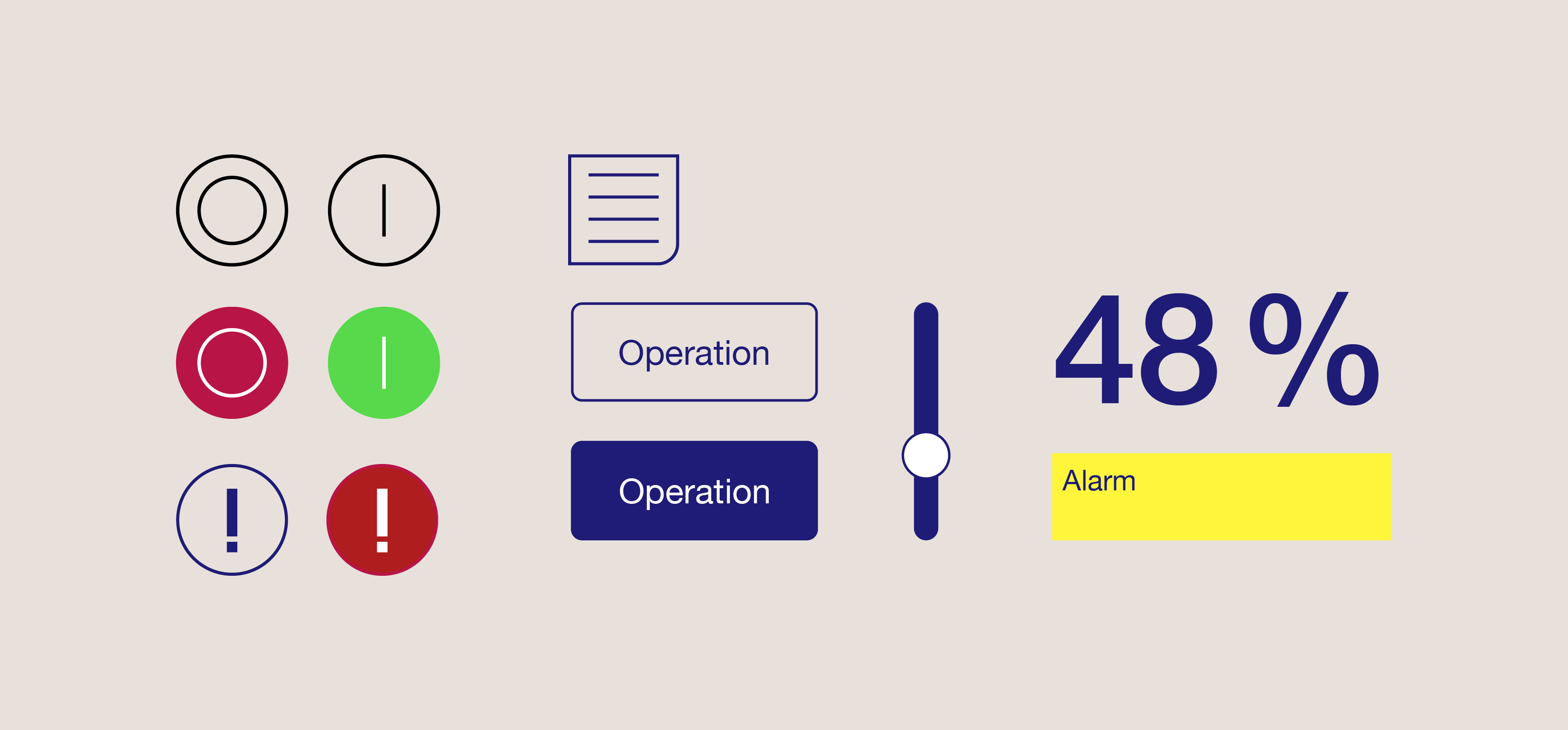 We created a concept that is very easy to use and would work well in the conditions of the boat's engine rooms. The graphics are minimalistic and high contrast so that the user can monitor the systems without having to be to close.
The concept is based around a modular system where the user can set up views that works best for their needs on the specific boat. This allows them to set a home screen that shows the most important values and controls.

In order to make it work in all kinds of light conditions the concept has both a light and dark mode that can be set manually or automatically.